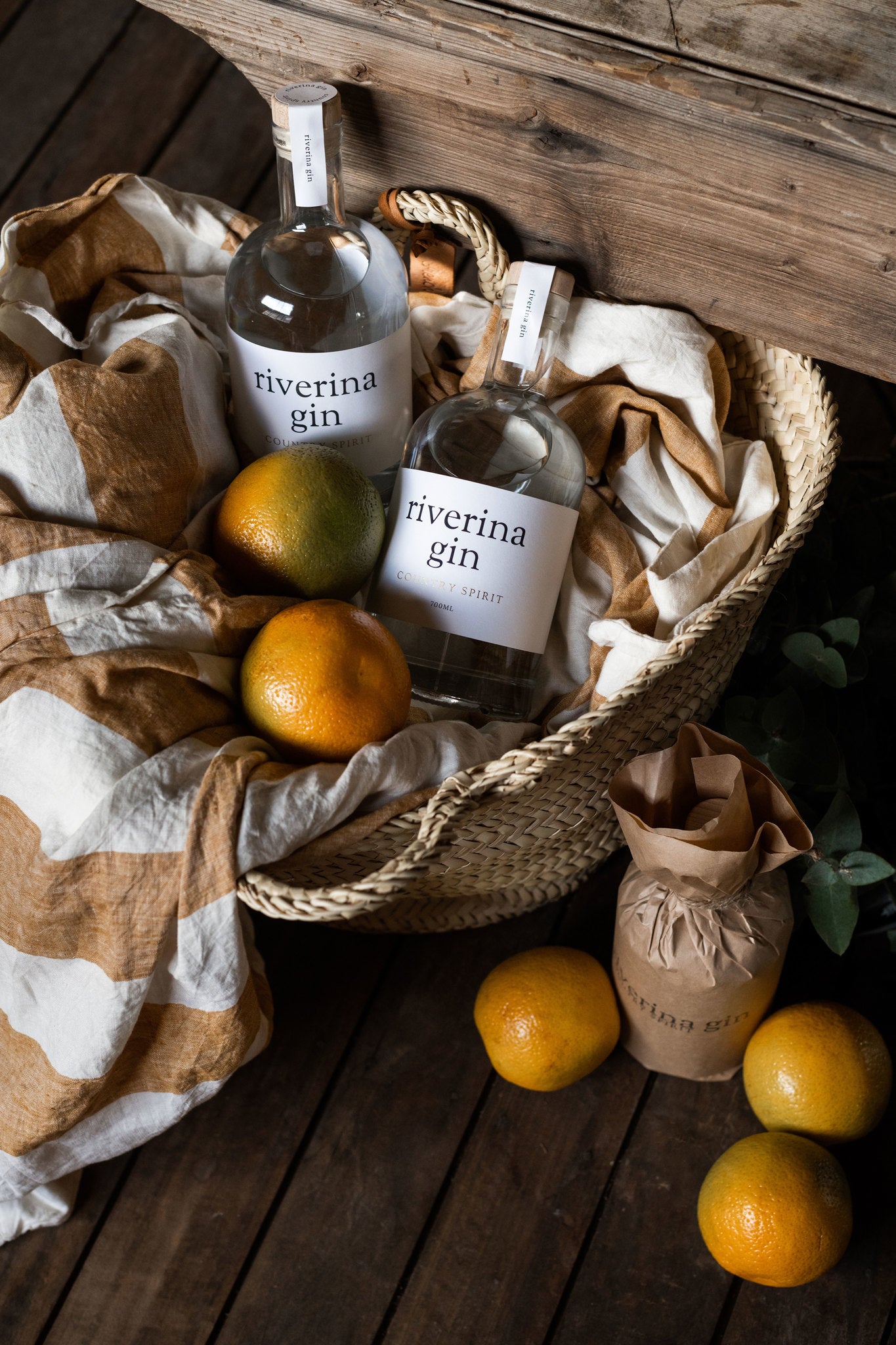 Art Series
Riverina Gin begun as a desire to create:
Create a unique, handmade product from our home, The Riverina.
Create a way to further promote The Riverina and rural Australia to the world.
Create a place to gather, meet old friends and new, and rediscover the heritage of true craftsmanship.
Create a family business that can support farm income when times are tough.
Create a community that appreciates all of these things, as well as a cheeky gin or two every now and then.
At the beginning of this journey, we were gung-ho on every creative aspect and it didn't take us long to realise that it's an awfully big task to go at alone. Why try and do all the creating ourselves when we're surrounded by some of the best bloody creative folk to walk this earth:
Rural Australian Artists
You just have to take a stroll down to your local gallery to see the huge amount of talent around, and it's not surprising. You can look any which way and find inspiration, from red dirt as far as the eye can see to paddocks thick with cotton, bubbling high country creeks and the never ending skies. We truly are completely and utterly spoilt.
So, we decided that if Riverina Gin ever managed to get to Batch 010 we would try to collaborate with a local artist, and then continue the trend for every tenth batch from there. And as luck had it, we did reach Batch 010. A collaboration with the wonderful Julia Roche happened, and Art Series was born.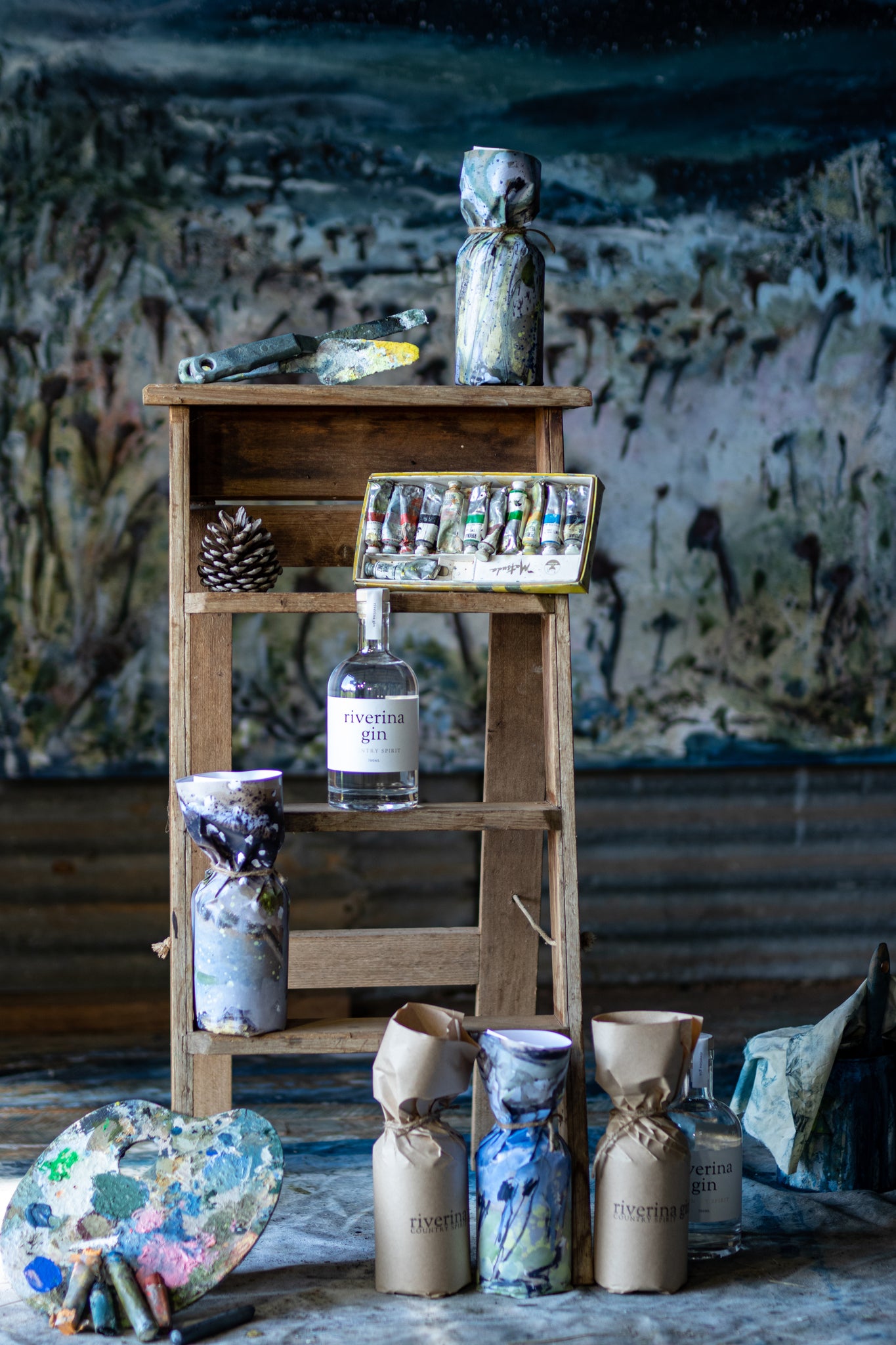 Julia Roche
Julia Roche is a local artist based on Wiradjuri country on the outskirts of Mangoplah. Her landscape paintings are completed by leaving canvases outdoors, inviting environmental elements such as mist, rain, sunlight, and debris to become imprinted onto her works.

Working in a 1910 repurposed woolshed studio on her family's farm Roche creates large-scale ethereal landscapes onto canvas and sheets of rag paper.

Often spending time creating during the night with only the moonlight to guide her gesture and palette, allows Roche the opportunity to solely focus on what she feels in this environment. Using materials such as natural charcoal and pastels, Roche relies on the motion of her own body, mark making large-scale landscapes in response to the shadows, silhouettes, and textures around her.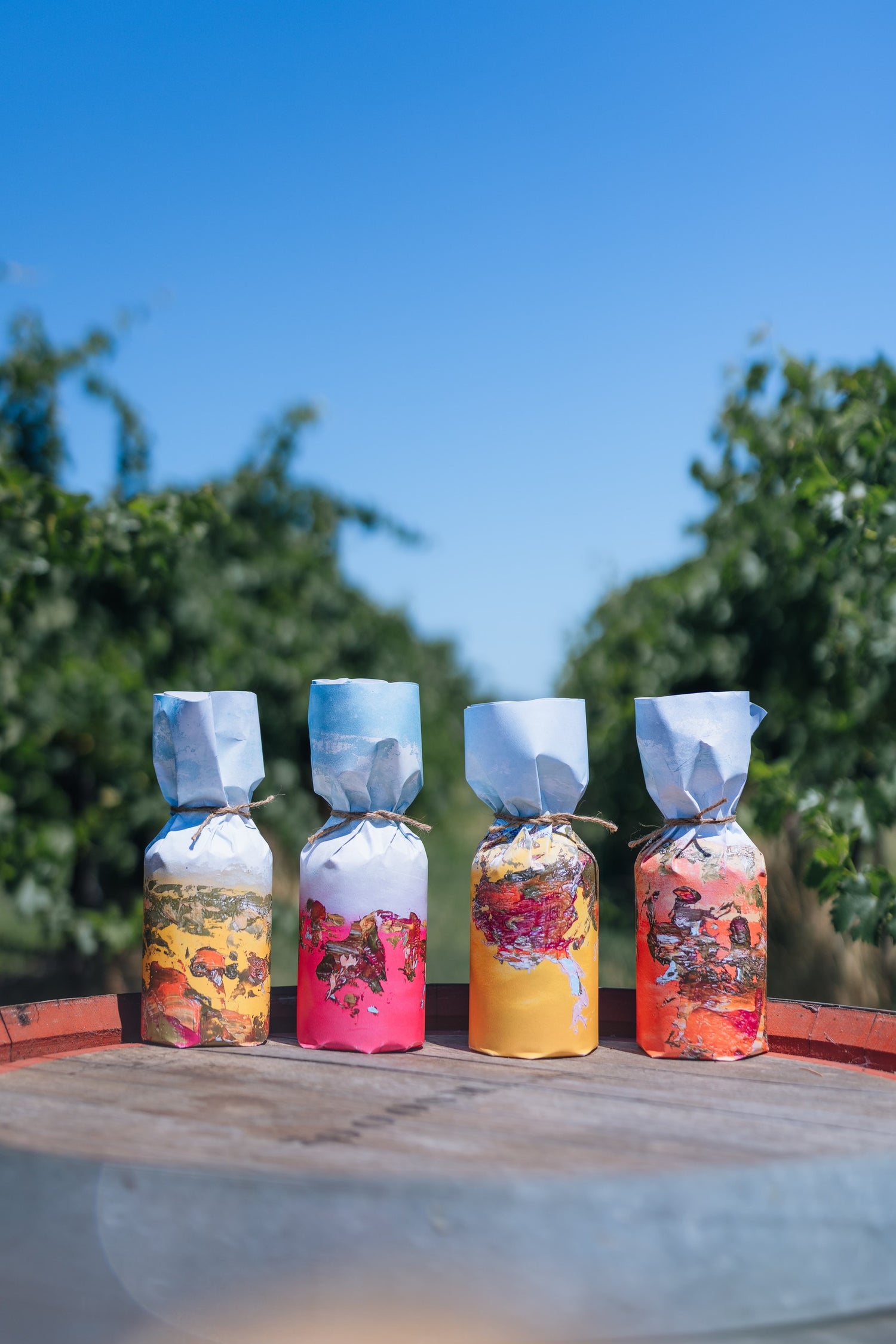 Johnny K
Born in Albury and currently based in the Blue Mountains NSW, Johnny K appears to have found the perfect balance. When he's not elbow deep in oil paint in his studio, he is getting lost on dirt roads across rural NSW painting plein air. He loves to immerse himself in the landscape, exploring the Mountains, Riverina Murray, Central Tablelands and further West, where the views are expansive and the horizons endless. Johnny's works invite you into the landscape where your imagination can run free.

The romantic notion of place is fully embraced by Johnny K in his sublime depictions of the Australian landscape. Johnny's bold colour palette and material choices, along with his distinctive technique, personify beautiful contemporary art built on traditional foundations. His work is more than just a depiction of his affection for the landscape, these are paintings of love, oozing with passion, emotion and positivity.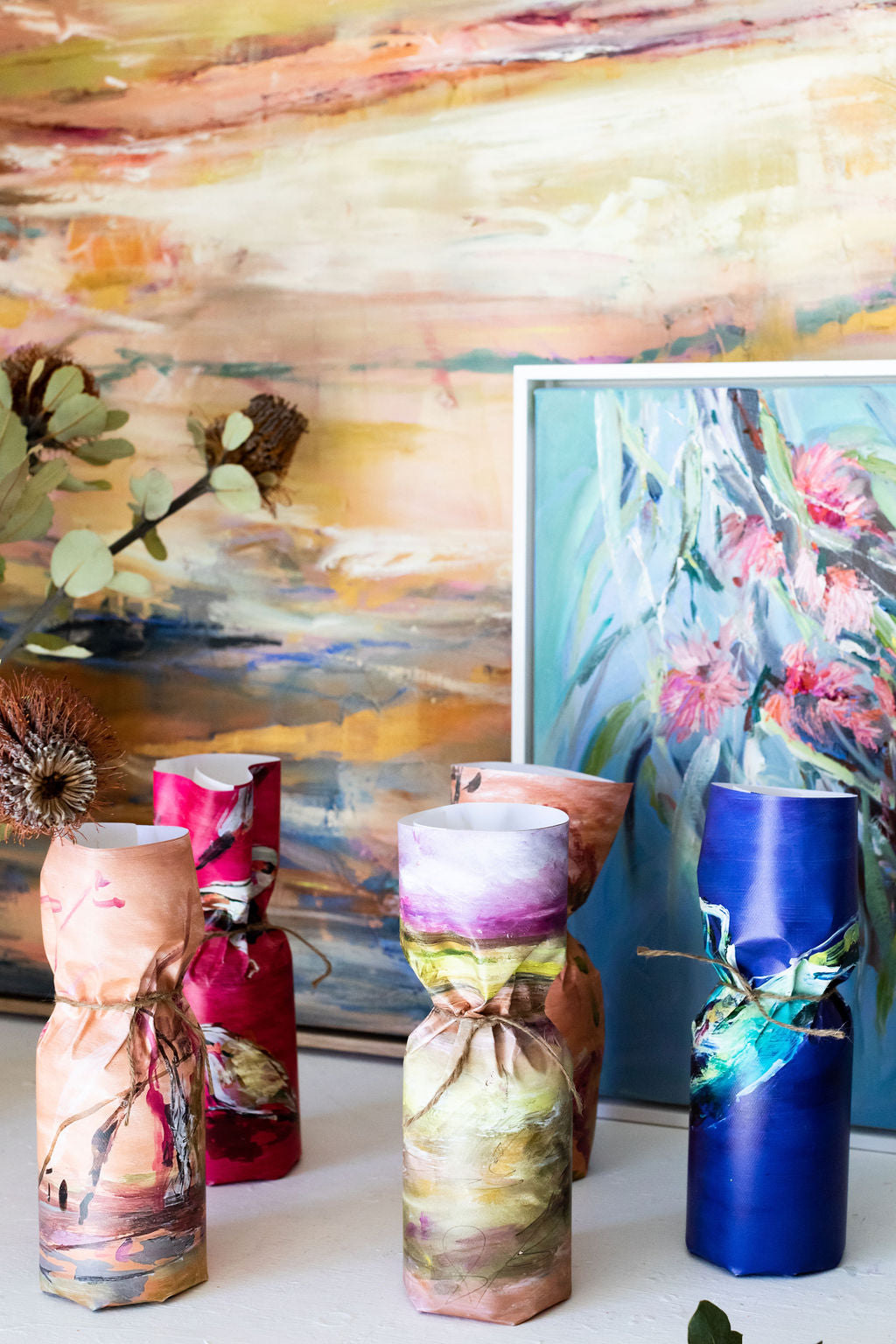 Catherine Stewart
Catherine is a contemporary artist from Wooragee in regional Victoria.
Her unique approach to artmaking is expressive and engaging, capturing rural Australian subjects.

"Having mostly lived in small regional communities it's only natural to be
captivated by the bush and its many wonders. Something different is offered everyday. It's a matter of opening yourself to new ideas and experiences, enjoying the seasons and letting my paintings evolve".

An expressive use of colour, line and texture with an emphasis on mark making is Catherine's trademark. Her contemporary arts practice primarily involves drawing, painting and mixed media, oils, oil stick and oil pastel.

Northeast Victoria and the NSW Riverina landscapes provide ongoing fodder in her recent body of work, preferring to focus on natural waterways, creeks and billabongs. Native flora and bird studies are ongoing themes in her everyday
practice also.